The JALT 2016 International conference was held in Nagoya at the end of November. It was wonderful to have the conference just a short subway ride from my house. I've been going to the JALT international conference every year for over a decade, but this time, there were many "firsts" for me. First of all, after knowing her for years on Facebook, I finally got to meet Dorothy Zemach in person. She is the owner of Wayzgoose Press and publisher of my book, 50 Ways to Teach Young Learners. She was there to make a plenary speech about the state of ELT publishing and I thought her speech was very honest, balanced, and fair.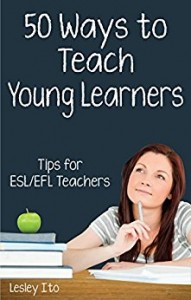 Another first for me was the opportunity to interview someone I have wanted to meet for years, Annamaria Pinter. She is the author of Teaching Young Language Learners and is one of the most famous researchers in the TEYL field. Not only did I get to meet her, I got to interview her for the TLT. The interview should be published sometime in 2017.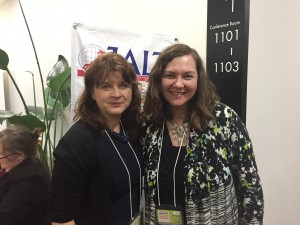 Finally, I gave my first academic presentation at JALT. Usually my presentations are about practical classroom activities, but this one was about my research on returnee students in Japan. I was happy to have a small crowd at my early morning Sunday slot.
Thanks to all the volunteers who worked so hard to put on the conference!