Last Saturday I left my house very early to catch a flight to Niigata so I could make a presentation on the CLIL lessons taught at BIG BOW, only to find out that my flight was cancelled! There are very few flights to Niigata from Nagoya, so the desk clerk handed me an envelope with enough cash to pay for my shinkansen bullet train ticket there. (Only in Japan!) So, a one hour plane ride suddenly became a four hour train ride, but I didn't mind because I got to ride on the top deck of the double decker MAX train for the Tokyo-Niigata leg of the trip. After miles of Tokyo suburbs and then many tunnels, I finally got to see the snow covered mountains near Niigata.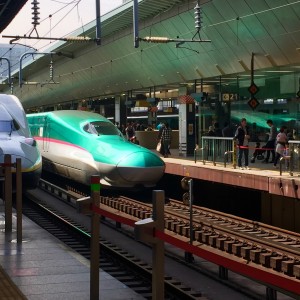 This was my first time to present for the JALT Niigata chapter.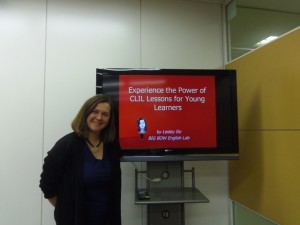 We had a small, but enthusiastic group. I gave demonstrations of BIG BOW CLIL lessons on Vincent van Gogh, science experiments on water surface tension, lessons that worked hand in hand with Extensive Reading, and a debate project on the mystery of the statues of Easter Island.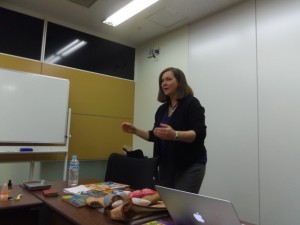 I also talked about the museum trips we take every year.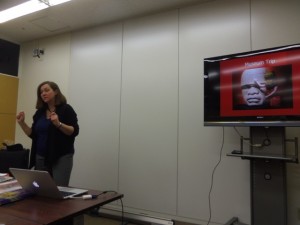 My flight back the next day left very late, so I had the whole day to go sightseeing. My first stop was the Saito summer villa. The garden was so beautiful and it was very peaceful looking at the garden while drinking matcha tea and eating Japanese sweets.
 I walked down the shopping street of the Furumachi area to Hakusan park, where the cherry blossoms were in full bloom.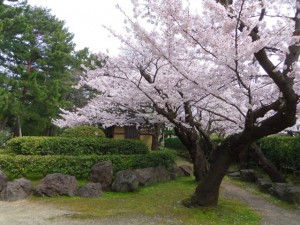 I'd like to say thank you to the JALT Niigata chapter for inviting me to speak. It was wonderful to share my ideas and talk with you.