This blog post is full of cute characters!
First of all, we decided to have an artist make a new version of Andy Aardvark, the BIG BOW English Lab mascot. I think the new version is really funny and cute.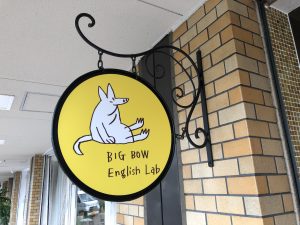 Also, when Julia was still teaching here, we worked together to make two books. Julia is very good at drawing, so she illustrated them. Now that we are settled into regular classes at BIG BOW and I have more time, I narrated these stories and uploaded them to You Tube.
Andy Goes Shopping teaches children how to give directions in a town and features the old Andy Aardvark character. Andy the Aardvark goes shopping, but he gets lost.
So Many Fish is a short story that teaches colors and basic adjectives. One big red fish, two small green fish, three short orange fish, and four long purple fish swim away when a shark shows up.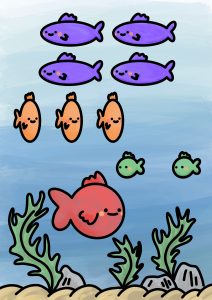 We're looking forward to using these stories in BIG BOW lessons this year!