With some of the high temperatures we've had recently it definitely feels like summer, but there is one thing missing that I normally associate with summer in Australia. Cricket! I have played cricket for a team in Sydney since I was 16 and it is one of my favorite sports to play and to watch.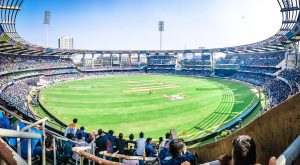 Many people think cricket is a boring and complicated sport. I agree that the rules are a little bit complicated but it is far from boring. Cricket is similar in a few ways to baseball in that a ball is pitched (it's called bowled in cricket) and after the batter hits the ball, they start running. One of the main differences between cricket and baseball is that there are no strikes, instead there are specific ways to get a batter out.
Much like baseball, most players will specialize in either batting or bowling. I decided to specialize in bowling (partly because being tall makes me better at it…and partly because when I played it at the park my brother he always wanted to be the batter) and I think it is the reason I like cricket so much.

Because there are no strikes it can take a long time to get a batter out, but this also means that the individual battles between the bowler and the batter have more depth. Every time I bowl (which can be more than 100 times in a game) I am doing everything I can to get the batter out. This can be changing how fast I bowl or bowling the ball in a specific area to try and make the batter hit it to a fielder. Sometimes I even aim directly at the batter to make them a little scared.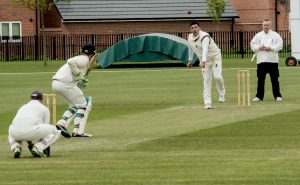 As I am doing this, the batter has two things they need to do. Firstly, they have to make sure they don't get out and secondly, they need to try to score runs. When you are batting against a good bowler, just trying not to get out can be difficult enough.
This constant tension between the bowler and the batter that builds every time they bowl is why I will never think that cricket is a boring sport and why I enjoy playing it so much. One small mistake made by a batter can mean he is out even after focusing hard for 30 minutes or an hour until then. It is definitely a long game, with the shortest form still lasting for 2 hours and the longest form lasting 5 days, but when you are out on the field, time flies.
For me, summer isn't complete without cricket and I can't wait to play again.