I got a bike!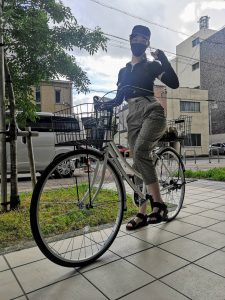 There are many things to love about London, but cycling in it is not one of them. In London, it can be difficult to get around the city by bike. Where I grew up, in South East London, it's very busy. You have to cycle on the road because it's illegal to cycle on the pavements – not that you'd want too, they're too narrow anyway! Bikes can be expensive, and unlike Japan, you must buy things like locks, lights and bells separately. Some people commute into the City of London by bike, but I've always been too scared to cycle around the centre of the city. There are loads of huge double decker buses, taxis, and cars around, and pedestrians often don't pay attention to the 'green man'.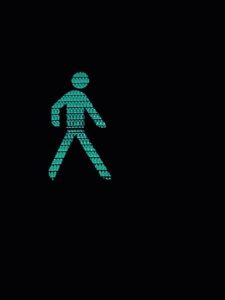 Traffic lights change much more quickly and people are often rushing through them. London is slowly becoming more bike friendly, but cyclists still have a bad reputation for taking up too much space on the road and just being generally annoying… 
But Nagoya is completely different! It's very easy to get around by bike. I bought a white bike recently named Coconut – which I think is really cute! It makes getting donuts from Mr. Donut much easier (which is a bit dangerous)!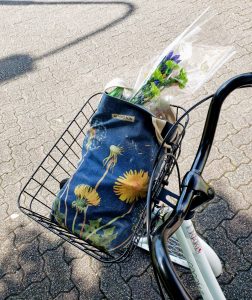 But I've also seen parts of Nagoya that I wouldn't have otherwise seen. We went on a great trip to the Tokugawa museum and gardens in our August holiday. The gardens were beautiful! I really enjoyed watching people feeding the koi and putting my feet in the river. If you haven't been before, the gardens are definitely worth a visit!