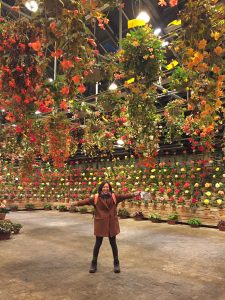 Hello everyone! I haven't been here for long, but I wanted to let you know that this will be my last month at Big Bow! Due to personal reasons, I will be returning to Australia. Since everyone has been very kind and welcoming, I've been able to make so many beautiful memories within just 6 months.
Even though I've been teaching English, I've also been learning a lot about being a teacher. It wasn't easy at first, but the challenges I've faced and have overcome have helped me improve, especially with the guidance of Lesley and the support of the students, so I want to thank everyone for their patience! Learning about Japanese lifestyle and culture has been fun and interesting as well, but the real joy was getting to know everyone here at Big Bow.
From the start, Mr. Ito and Lesley have been truly wonderful. I've learned so much about teaching English from Lesley, but by observing her and Mr. Ito work together, I've also discovered many things about running a school. They put in a lot of hard work and really care about the students at Big Bow, so teaching here has been a really fulfilling experience. Moreover, the students have been so lovely! They have such warm and kind hearts. It's been so rewarding watching them grow in their learning.
Once again, I want to thank everyone for being so amazing, and for allowing me to feel that way, too. I hope I can come back to Japan someday. If you ever come to Melbourne, please don't hesitate to say hi! (I'm a pretty fantastic tour guide, too!). I'm going to miss everyone.
See ya later!
(That's how we say 'goodbye' in Australia because we'll always meet again!)