A few years ago, I wrote two multi-path graded readers for Atama-ii books, Backstage Pass and Tornado Alley. These books are unique because the story has eight possible endings, depending on the choices the reader makes.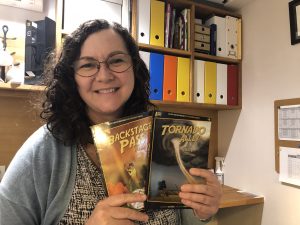 In the winter, the returnee middle school classes at BIG BOW did their own multi-path book project. First, students read a multi-path book so they could get used to the style of this kind of book. Then they made small groups and chose a topic to write about. These books were much shorter than the one I wrote, with only 50 - 75 words a page and four possible endings. Some groups chose very timely topics, such as the Olympics or coming up with a cure for COVID-19. Other chose more traditional topics for multi-path books, for example, a traditional fantasy or a treasure hunt. There was also one story about a planet made of candy and chocolate and another one about drama in an office. The most humorous one was about a fried chicken loving panda who escaped from the zoo!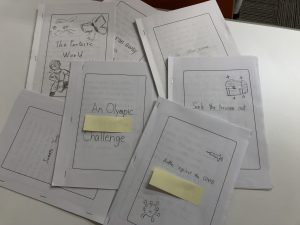 The students did such a great job that I wanted to share their work with other classes. So, a bar code was stuck to the back of each book and entered into our LIXON Library system so students could check them out from the school library.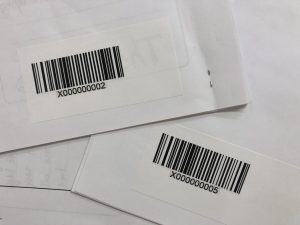 I've heard of university professors doing a project like this with their students, but this was the first time we tried it at BIG BOW English Lab. Everyone really enjoyed it and worked hard to create their story. As their teacher, I'm really proud of the final result!