My mother and father are visiting from Florida until after Golden Week. This is their fourth visit to Japan, but the first time they have seen BIG BOW English Lab, as their last visit was in 2004.
Today my husband had to go with my son to the University of Tokyo to help him buy books for the new school year, so I asked my parents to help me in the BIG BOW office. They checked homework and attendance, and greeted the students.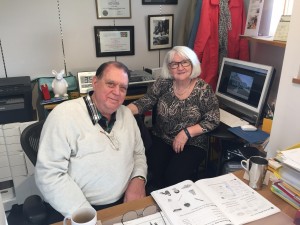 They also listened to the first graders read original storybooks.
The last class of the day is the returnee middle school class, so the students will have a chance to interview them. What fun!